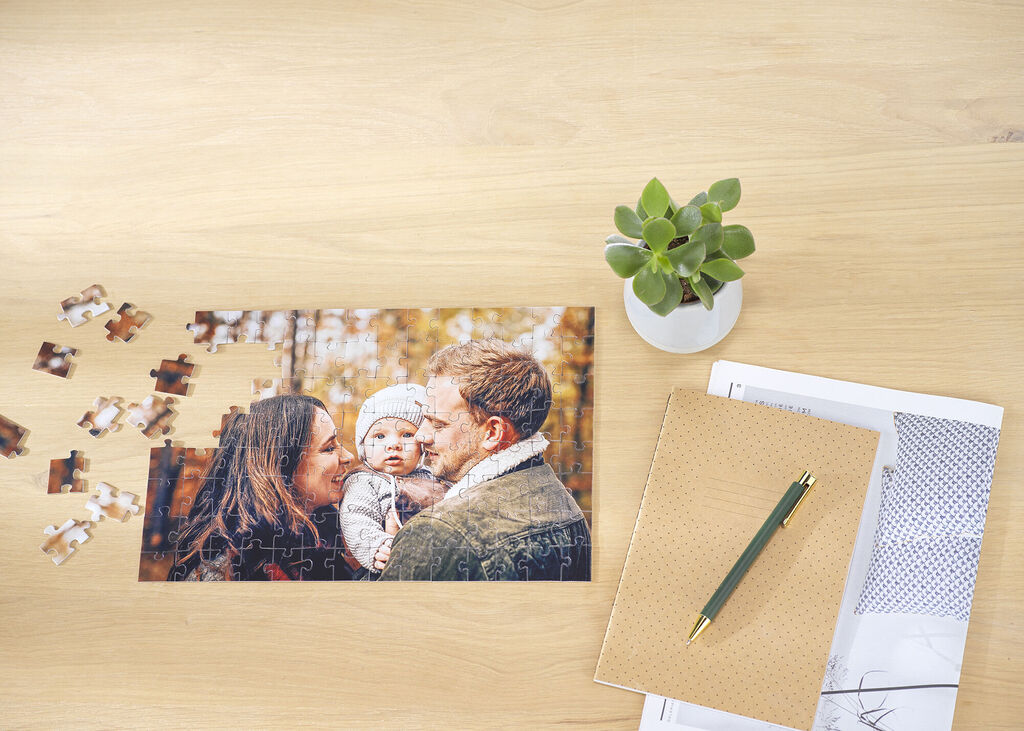 Ravensburger Jigsaws: Premium Quality Since 1891
Ravensburger has been synonymous with premium quality jigsaws since 1891. Each piece is precision-made using hand-made punching tools to ensure a perfect fit. The pieces fit together so precisely you may even hear a soft "click" as you assemble the puzzle. Thanks to their exacting manufacturing process, a completed Ravensburger jigsaw puzzle is so flawless you could frame it! Ravensburger use only the best materials, rather than standard paperboard, they use their own Original Ravensburger Quality puzzle material, with a particular length and orientation of cellulose fibres that makes it perfect for jigsaws. It's environmentally friendly too!
Your personalised jigsaw will be expertly printed on special linen-embossed paper, minimising reflections and glare to give your jigsaw a smooth, matte finish, which is then backed by Ravensburger's own premium jigsaw material.