Lanyard Phone Case
Practical and stylish protection
With a large range of styles and colours to choose from, our lanyard phone case is a fashionable accessory that you can adapt to your own personal style.
A silicone phone case with a strap made of leather or fabric
Choose from a variety of colours
Design the phone case with your favourite photo
Offers sturdy protection for every corner, edge and button!
Material:
Phone Case: Robust TPU (thermoplastic polyurethane)
Strap: Genuine leather, or polyester with a metal clasp and leather loop
Size & Length:
Phone Case: Varies by model
Leather: 1.35 m
Fabric: 1.70 m
All straps are adjustable in length
Colour & Print:
Leather strap: Black, Beige, or Taupe
Fabric strap: Black, Pink, Grey, Yellow, Royalblue or Bordeaux red
Clasp: Silver or Gold
Printing: direct printing on the reverse side (the edge ​​remains blank)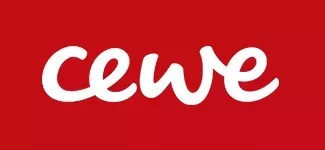 Stylish, genuine leather straps
Discover our high-quality real leather straps in your choice of natural tones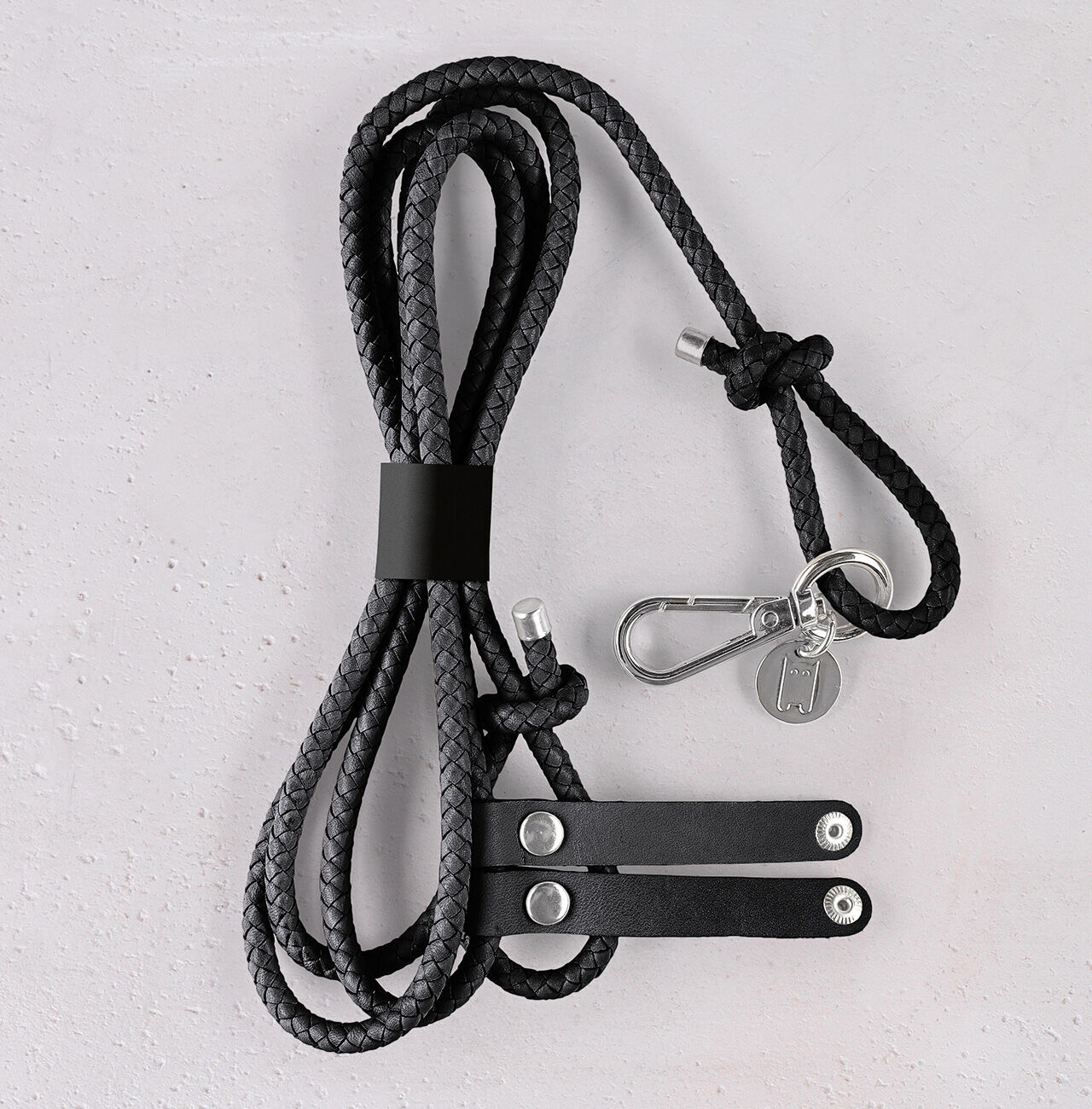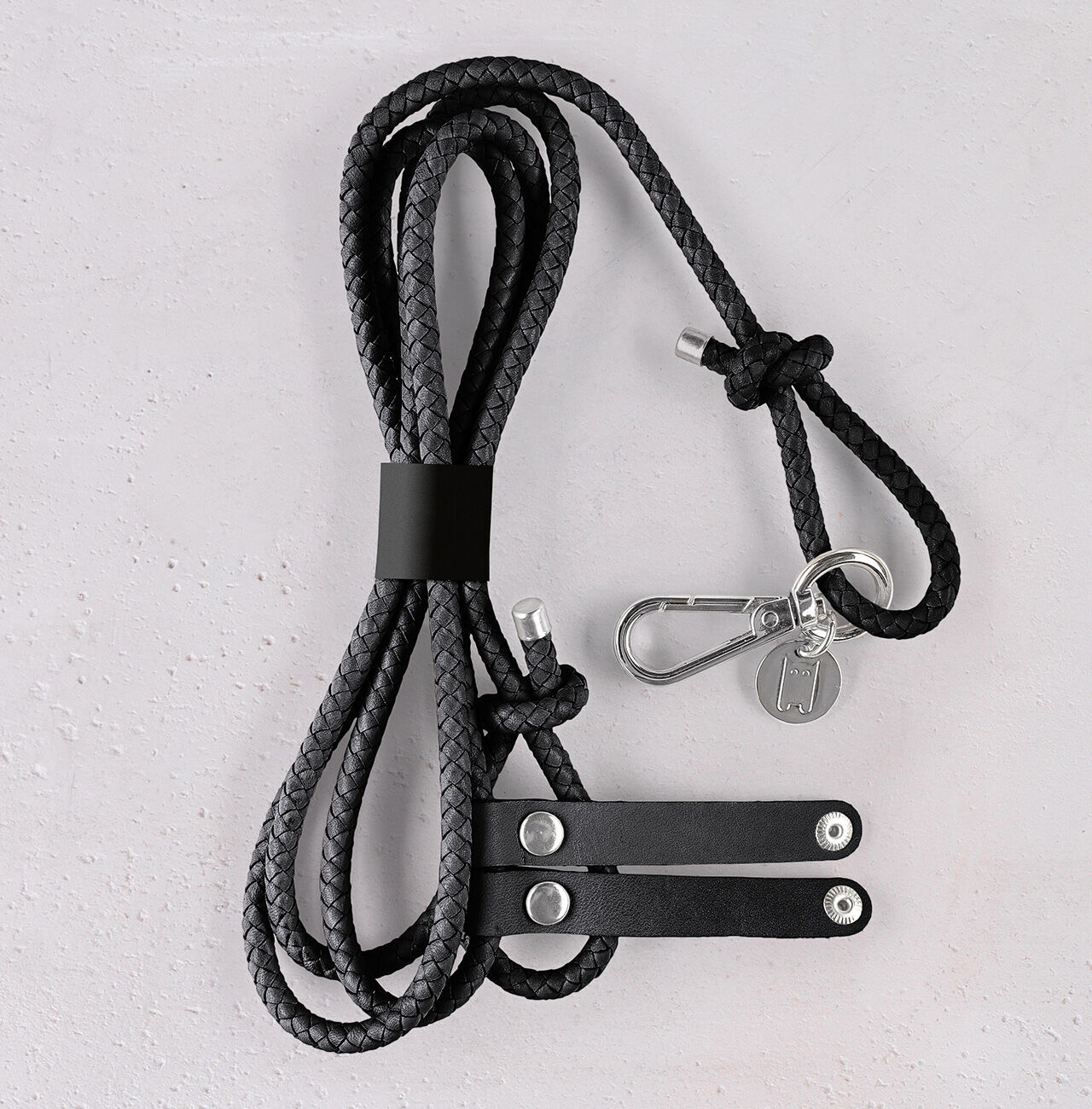 Black Leather
The sturdy, braided leather cord looks elegant and cool at the same time in classic black, and will match any style.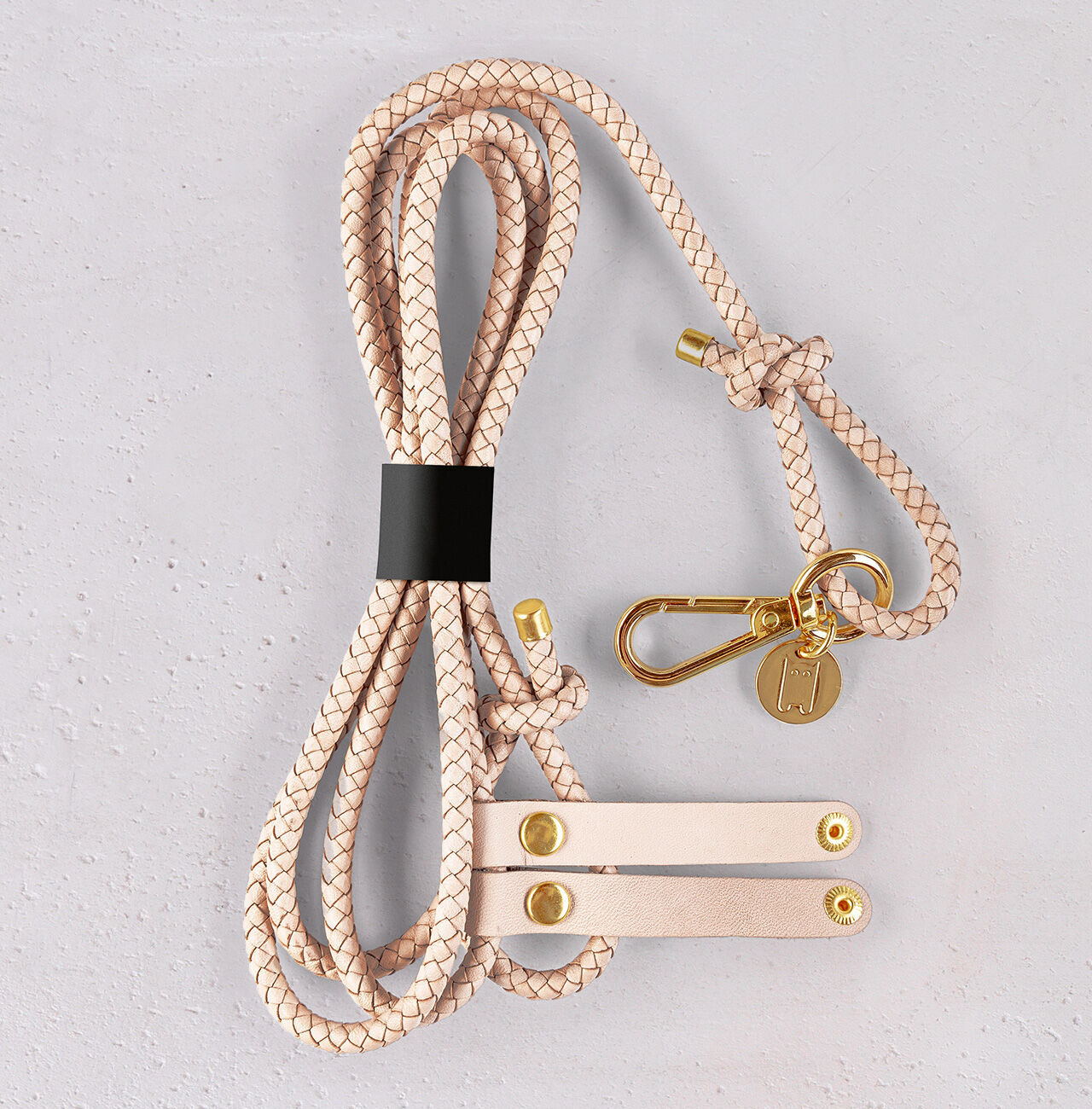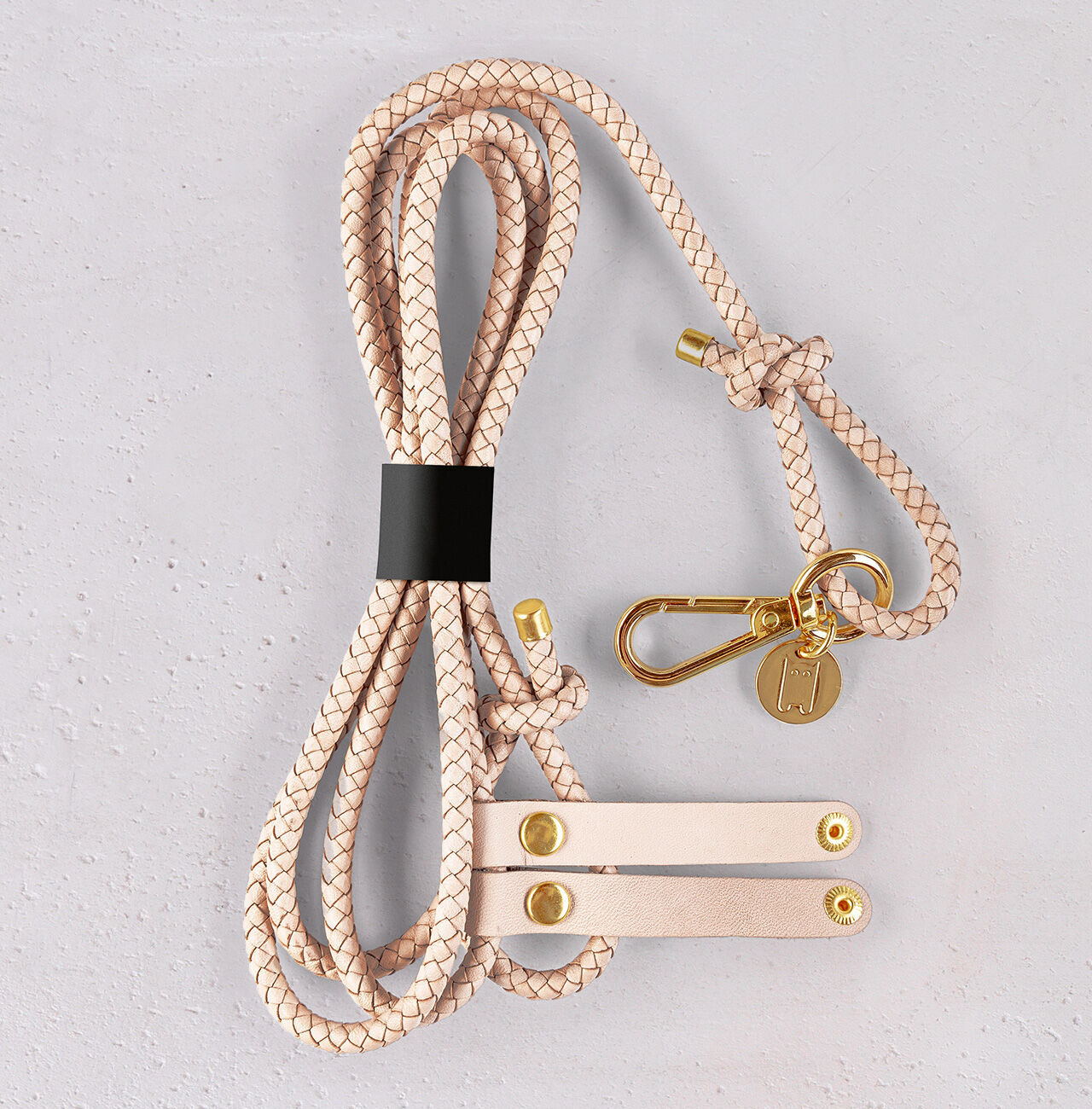 Beige Leather
This delicate, light tone turns your braided leather phone case strap into an elegant work of art.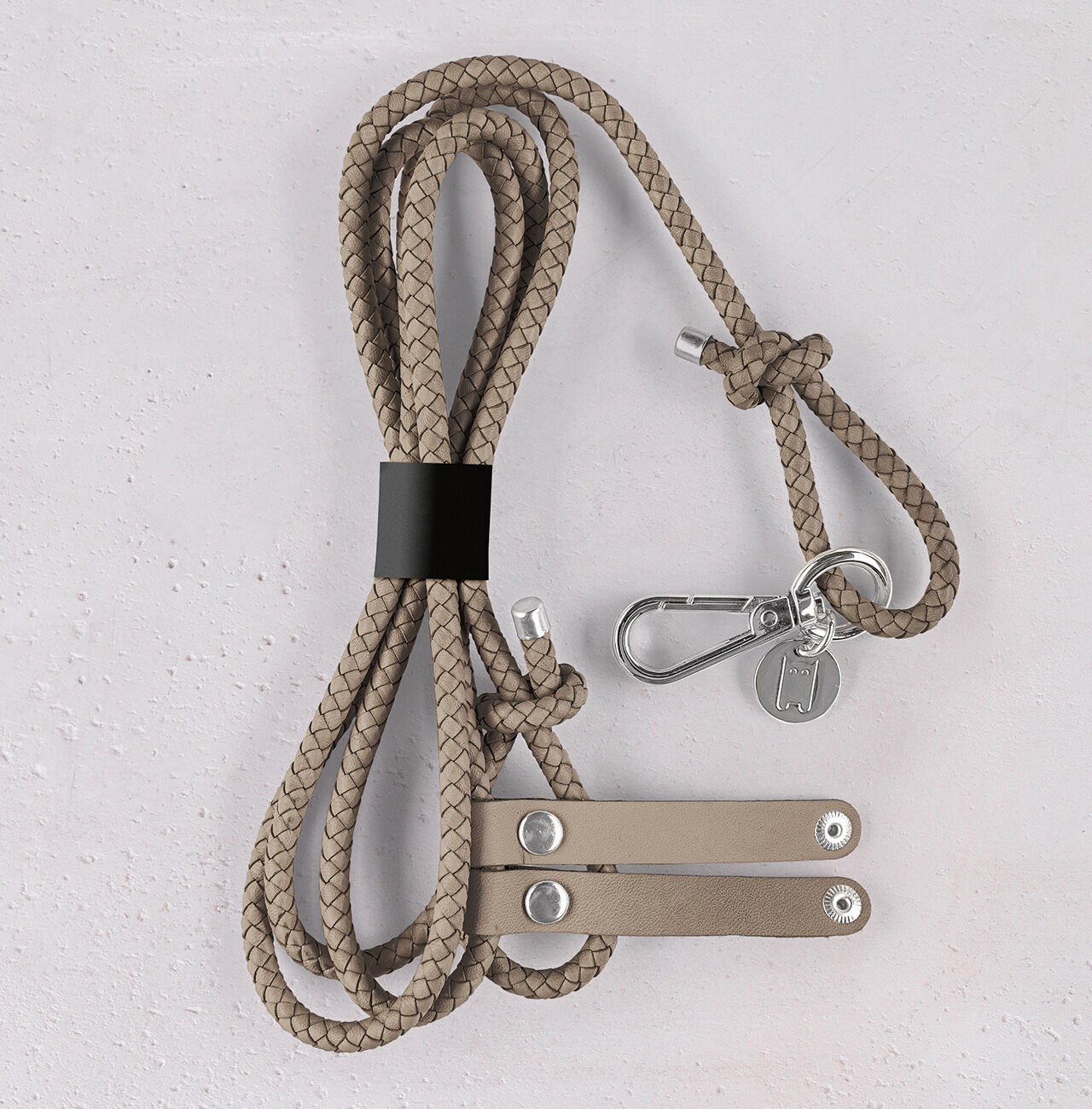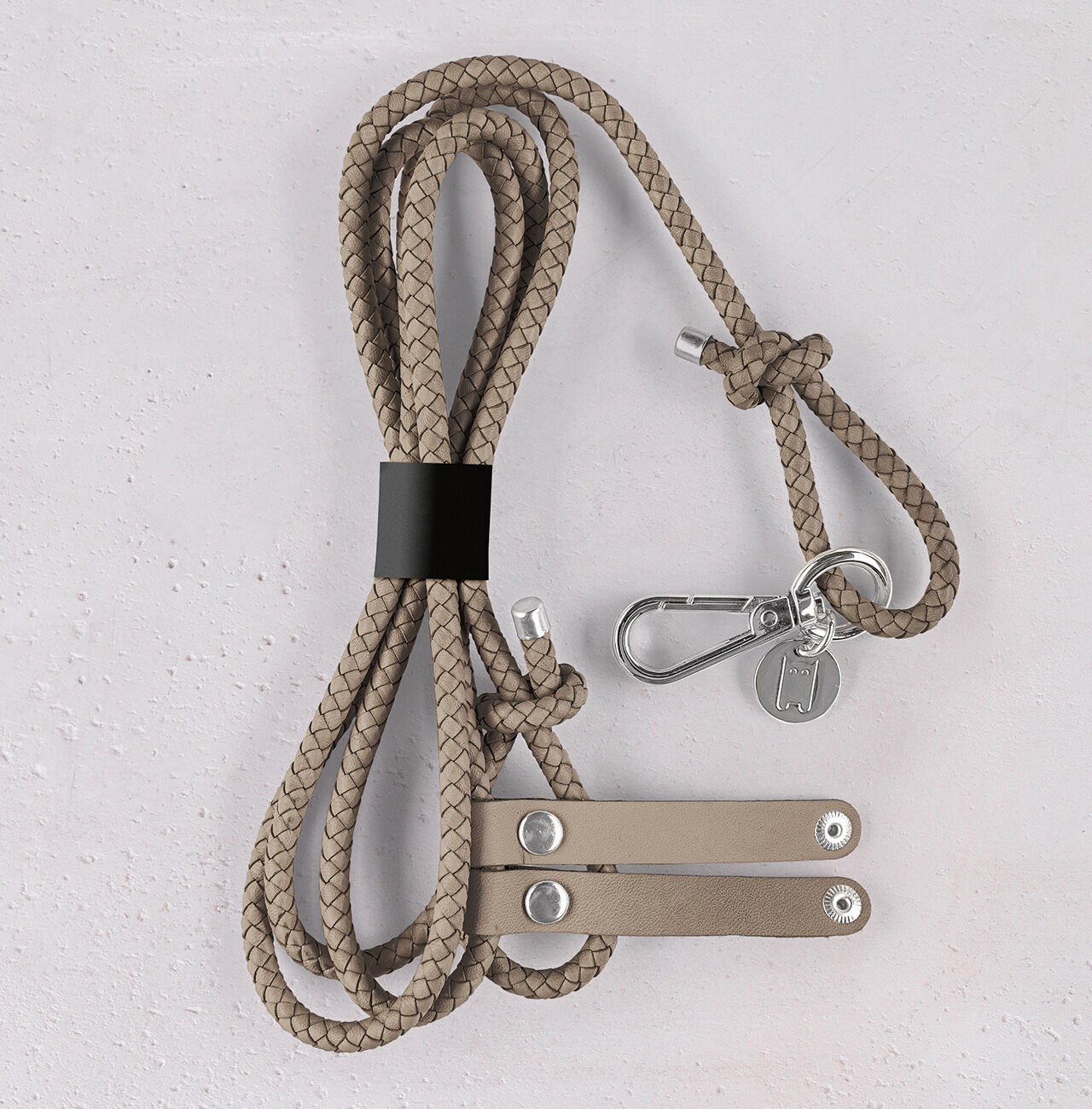 Taupe Leather
This chic, neutral colour is a real all-rounder - perfect for everyday use.
Adjustable fabric straps
Match your phone case to your personal style with a pop of colour.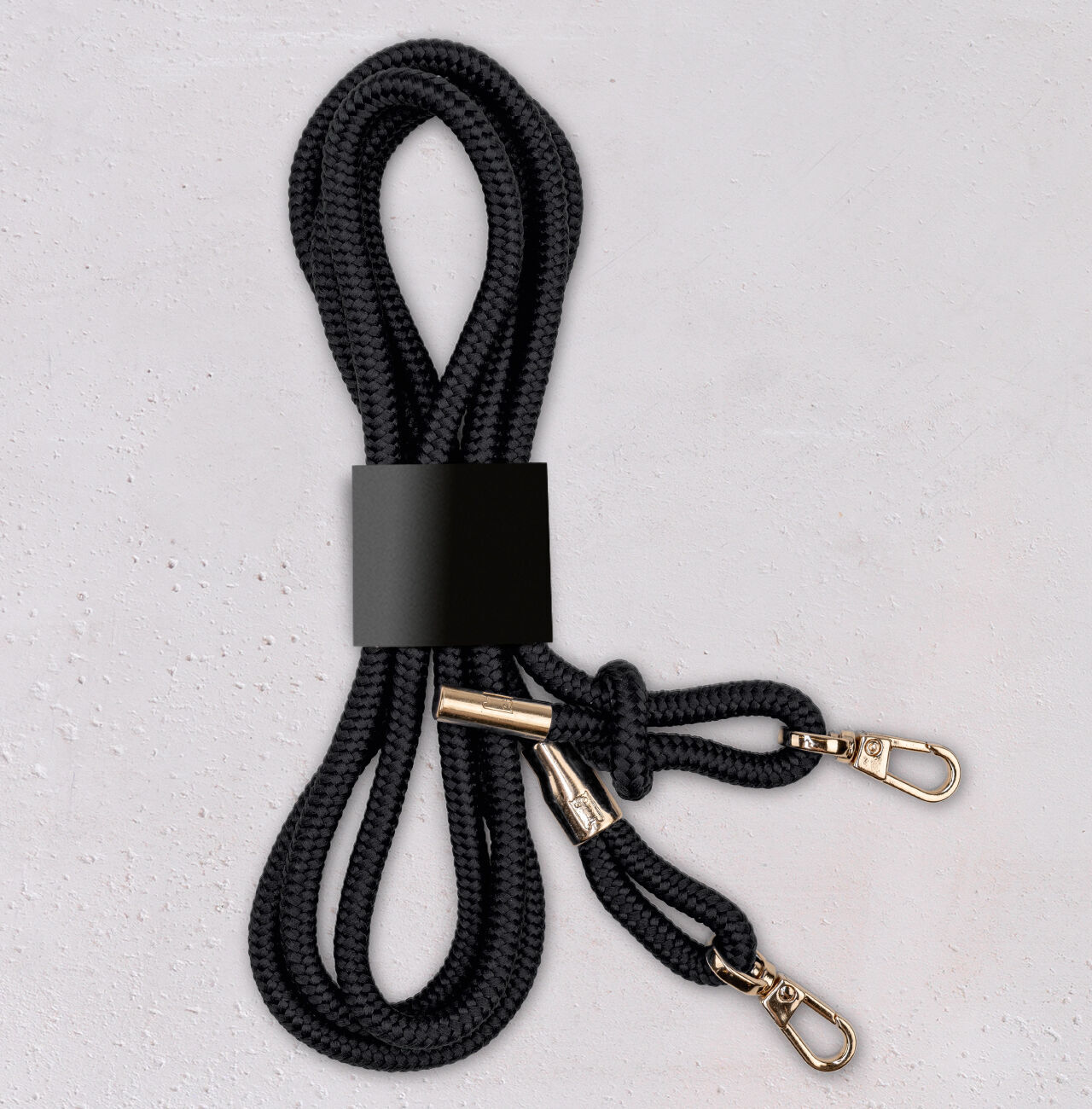 Black Fabric
Quite simply, a black fabric strap goes with any outfit. Combine it with a sporty daytime look, a business blazer or even a party dress!

Bordeaux red Fabric
Set a stylish precedent with a high-quality fabric strap in vivid, bordeaux red.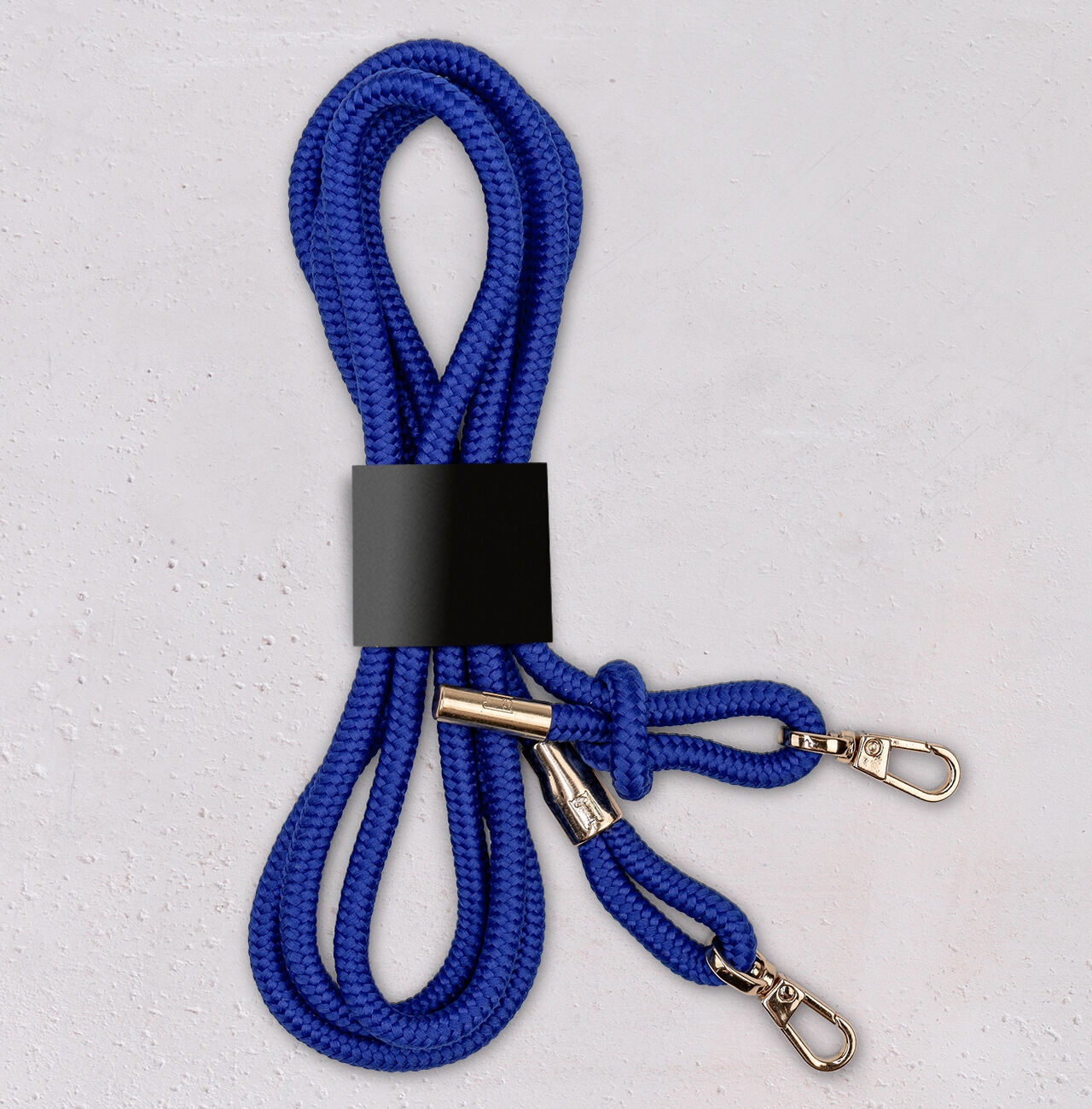 Royal Blue Fabric
Our woven fabric strap in royalblue is a fresh, bright and colorful choice for every day.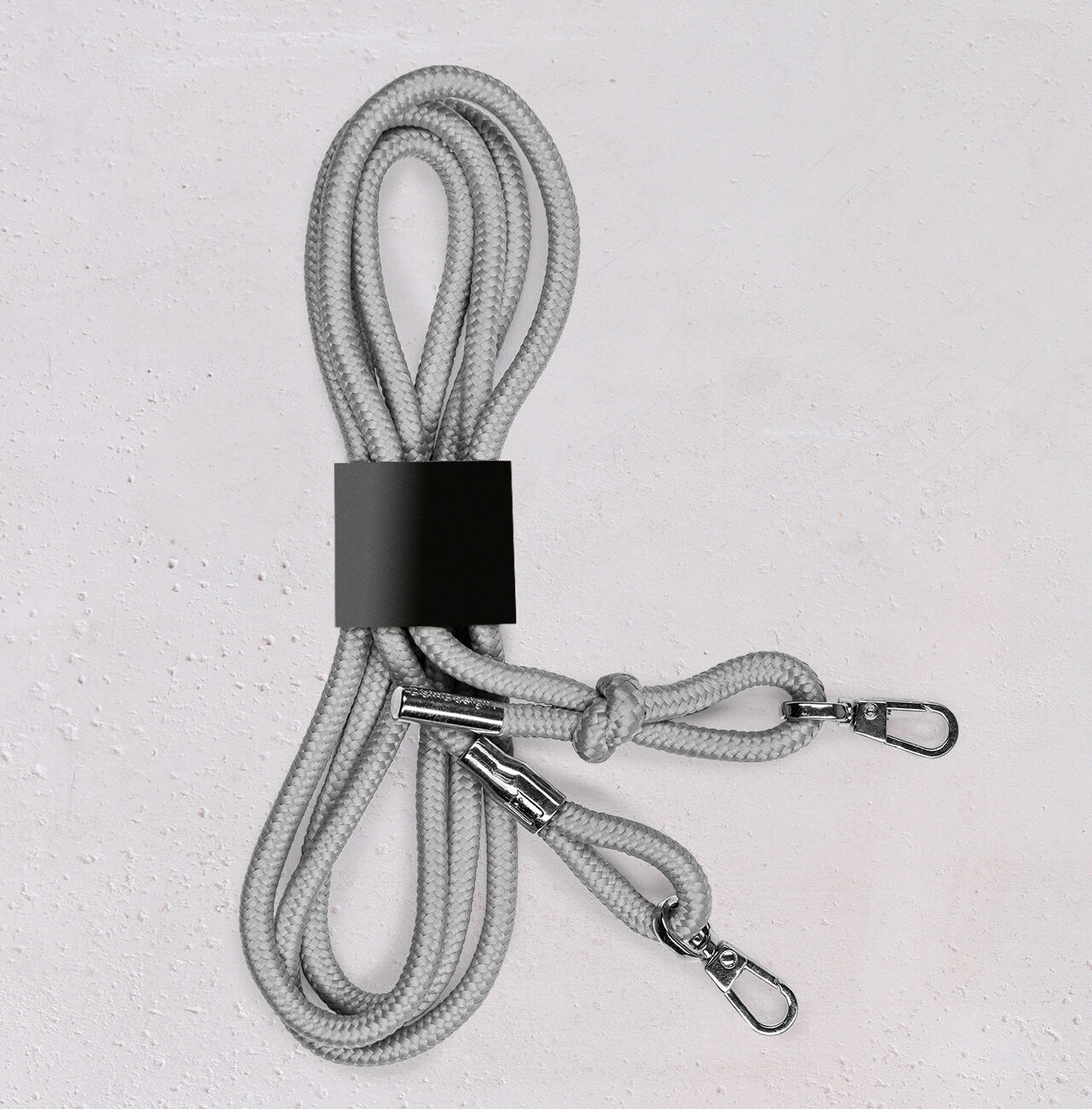 Grey Fabric
A high-quality fabric strap in cool grey: This stylish shade will give your phone case necklace a sporty look.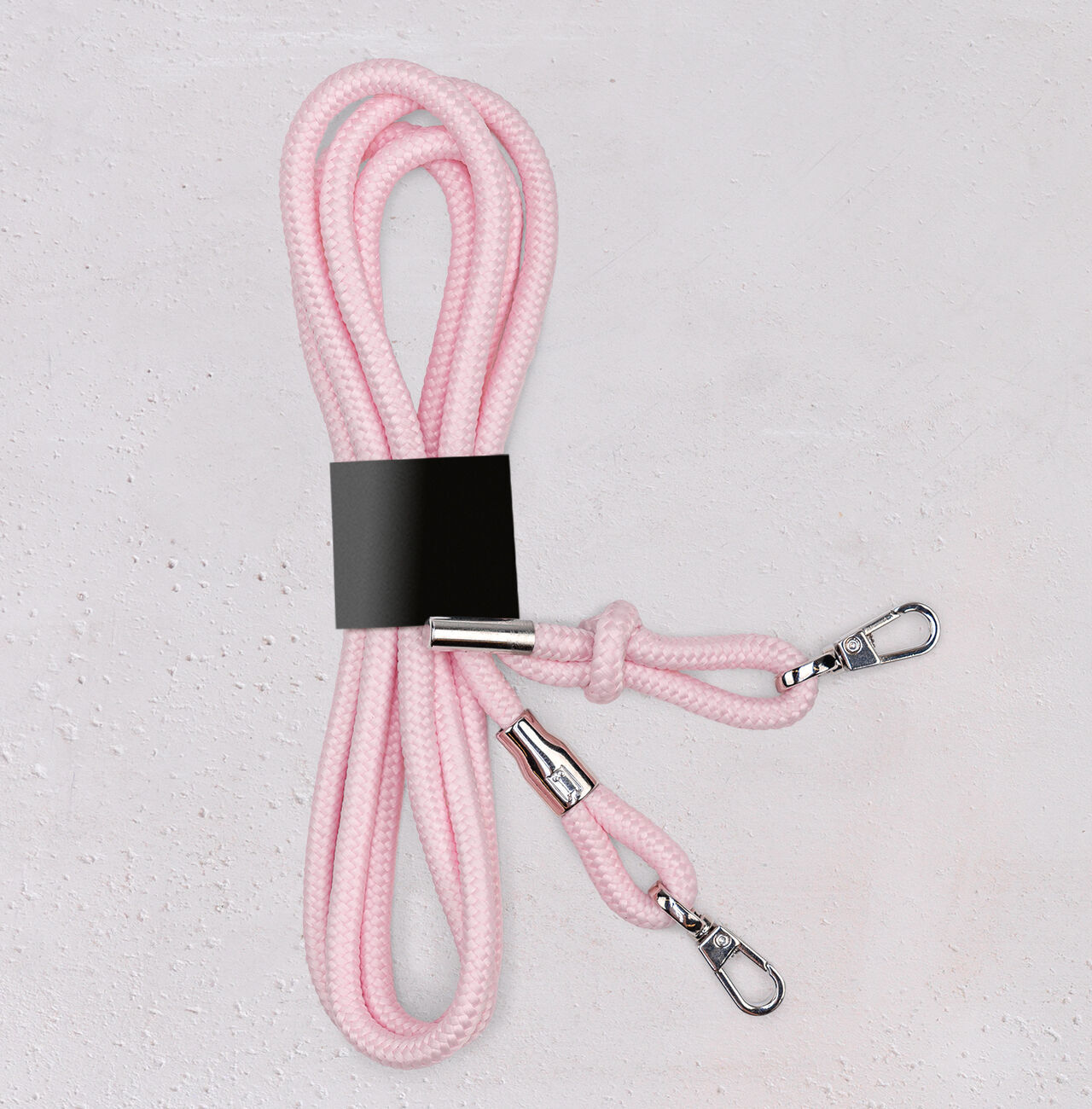 Pink Fabric
Eye-catching pink makes for the perfect accessory colour, acting as a great accent to the rest of your style.